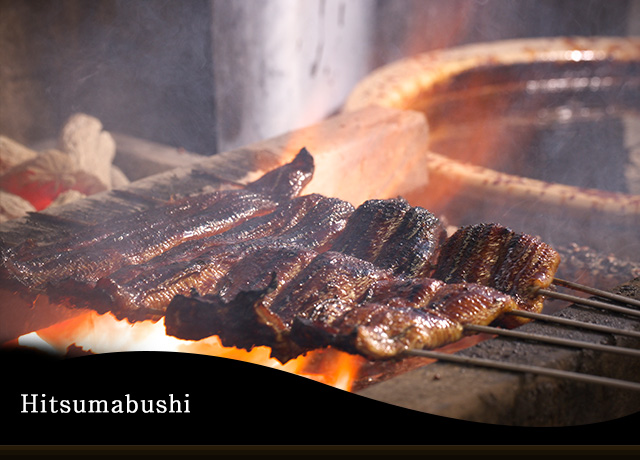 Unchanged since the store's founding,
you can taste 140 years of history in the sauce.
The secret recipe has been passed down
the family line by word of mouth.

We need only a few seconds to fillet our fresh unagi (Japanese eels).
It takes a craftsman's instincts to place the skewer between the skin and the meat,
and finely-honed skills together with binchotan charcoal to achieve a fragrant roast.
An accumulation of expertise makes our traditional flavor possible.

Using only the finest Binchotan charcoal,
we create an even flame to achieve a fragrant roast.

Quality and safety are a given.
We only use fresh,
high quality unagi in our cooking.